Your canadian destination for waterflowl hunts.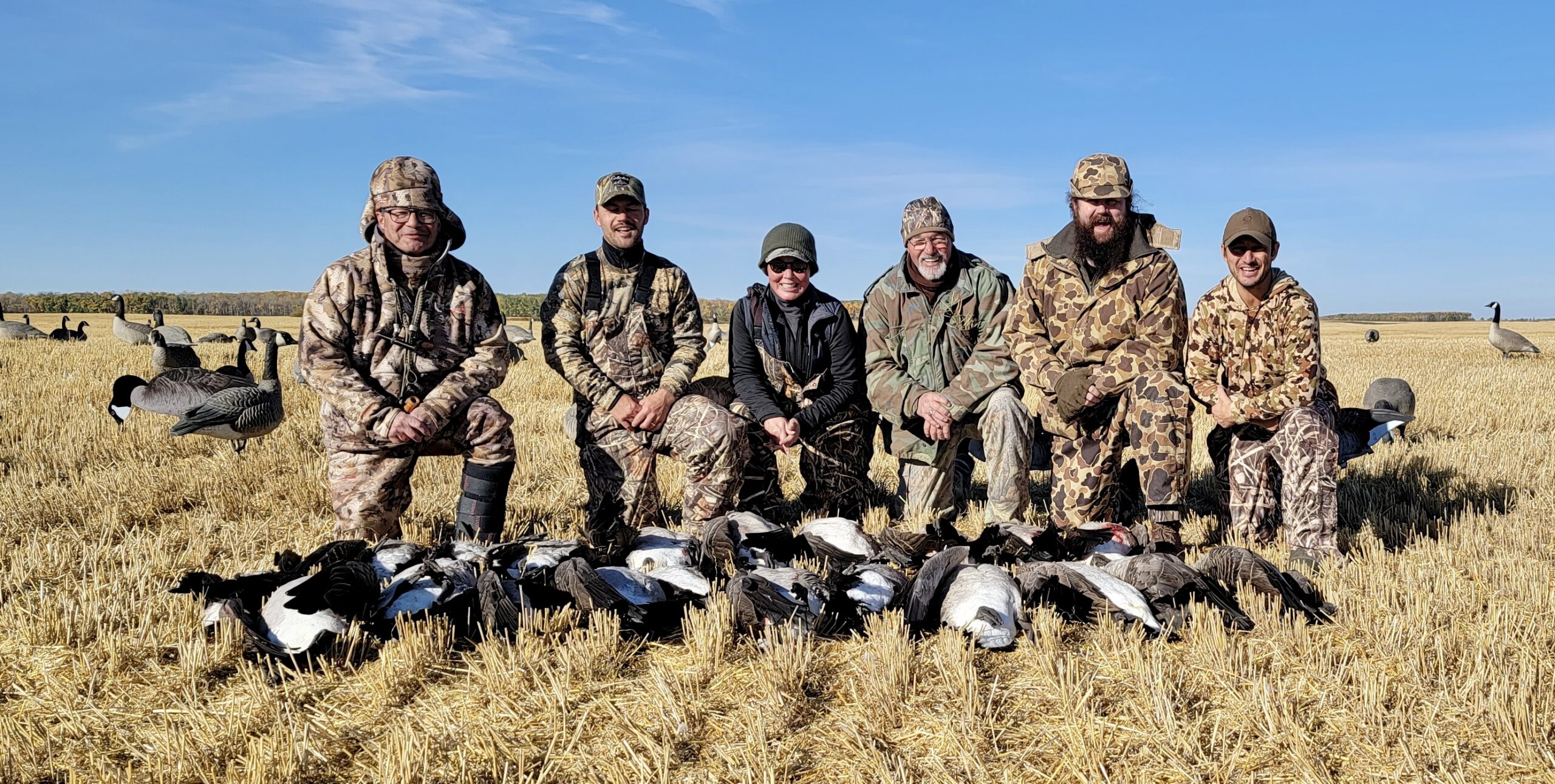 The typical hunts consists of 3 nights, 2 1/5 days of hunting which gives 5 separate shoots. For example- arrive Sunday and hunt Monday morning and evening, Tuesday morning and evening and Wednesday morning. This pattern follows for arriving on Wednesday hunting Thursday and Friday morning and evening and Saturday morning.
A day will begin with our group picking you up at the lodge approximately 5AM. We transport your group to the hunt location where we set up and hunt. When finished we return to the lodge approximately 10 AM for breakfast/lunch. We then depart between 1-2 PM for the afternoon/evening hunt and return to the lodge for supper around 7-8 pm.
At C.L.O. we guide one single group at a time. This means your group always a guide and three spotters out looking for hunt locations for the following shoots. We want to ensure your group has the best experience possible. We take turns guiding but the four of us are solely focused on your group. Once you arrive at the lodge you are our responsibility.